How does a Bag Filter Housing work?
The industrial bag filter housing consists of a cylinder, usually made of 304 or 316L stainless steel. The filter container can accommodate one or more filter bags depending on the flow rate.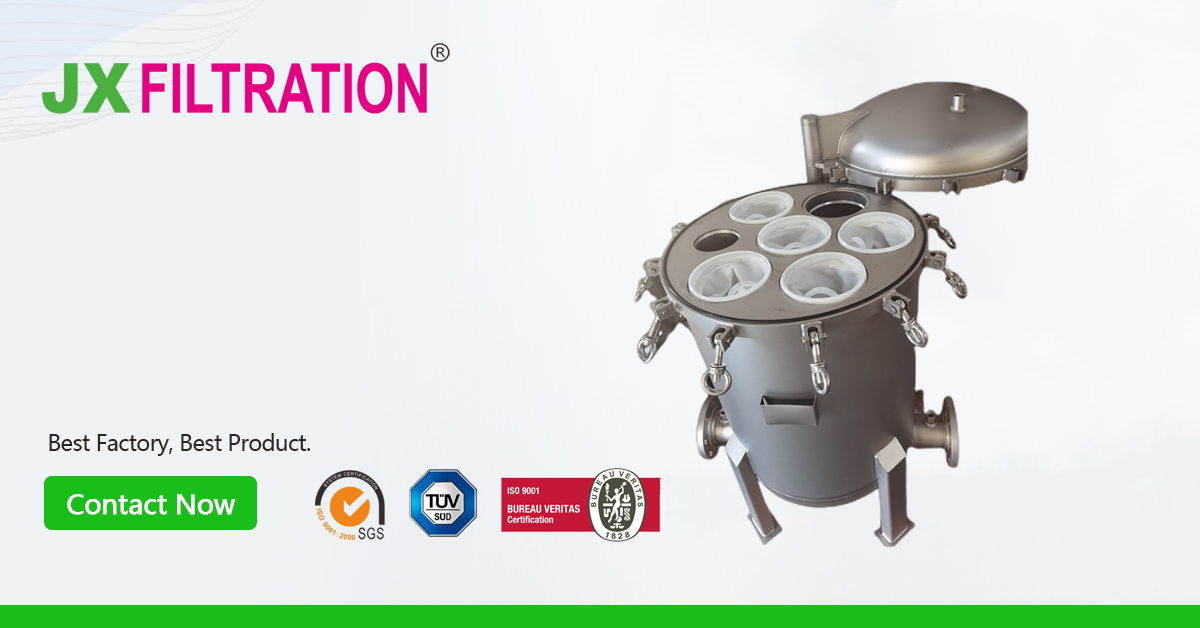 The liquid to be filtered enters the bag from the top of the filter. This filter bag is supported by a restraint basket that handles mechanical loads. The liquid passes through the filter bag, leaving the impurities in the filter bag. Then, the liquid comes out from the bottom nozzle of the filter housing without impurities.
During the filtration process, the upstream pressure gradually increases until the filter bag is completely blocked. The installation must then be stopped, or diverted to another filter body via a valve. Just open the lid and replace the filter bag.
JX Filtration offers bag filter housings with filtration ratings ranging from 1 um to 2000 um. Both filtration rating and filter bag materials can be adapted to the requirements of each industrial process.
Any Requirements, Contact Us Now!
Kris

Mobile/Whatsapp/Wechat: +86 18980776200