Stainless Steel Bag Filter Housing
The JX Filtration stainless steel bag filter housing is our convenient and economical filtration solution designed to meet the needs of a wide range of industries: Chemical industry, pharmacy, automobile industry, light industry, food industry, electroplating industry, etc., offering the possibility to use a wide variety of filter bags to suit many industrial filtration applications.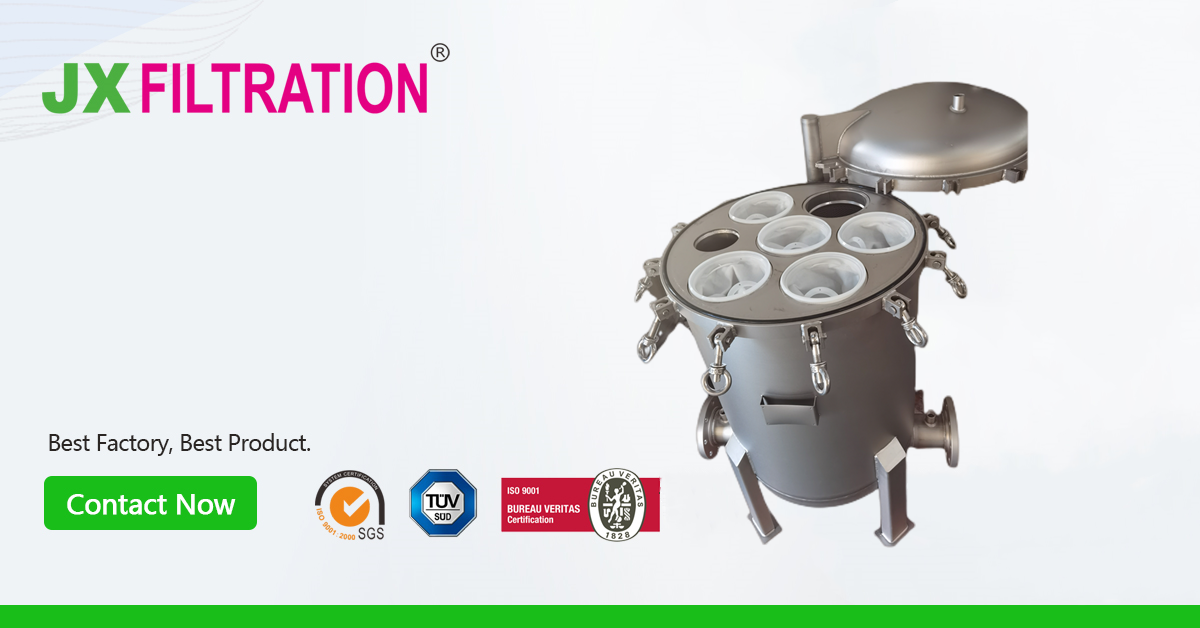 Our technical designed the filter vessel in stainless steel for the filtration of industrial liquids ranging from 0.5 um to 2000 um. It is a versatile, reliable and cost-effective solution.
The main advantages of the bag filter housings are its wide selection of filter bags with progressive filtration ratings from 0.5 to 2000 microns and a flow rate ranging from 5 to 1000 m3/h. Convenient and durable, this filter is highly appreciated in many different fields.
This filter vessel can be adapted for multiple applications such as paint filtration, process water treatment, and as a safety filter for drilling and pumping waters. It is ideal in multiple industries: Pre-filtration or ultra-filtration in chemical industry, food & beverage industry and pharmaceutical industry. It can realize steam heating or condensing cooling for viscous material or the material that need thermal insulation.
Any Requirements, Contact Us Now!
Kris

Mobile/Whatsapp/Wechat: +86 18980776200