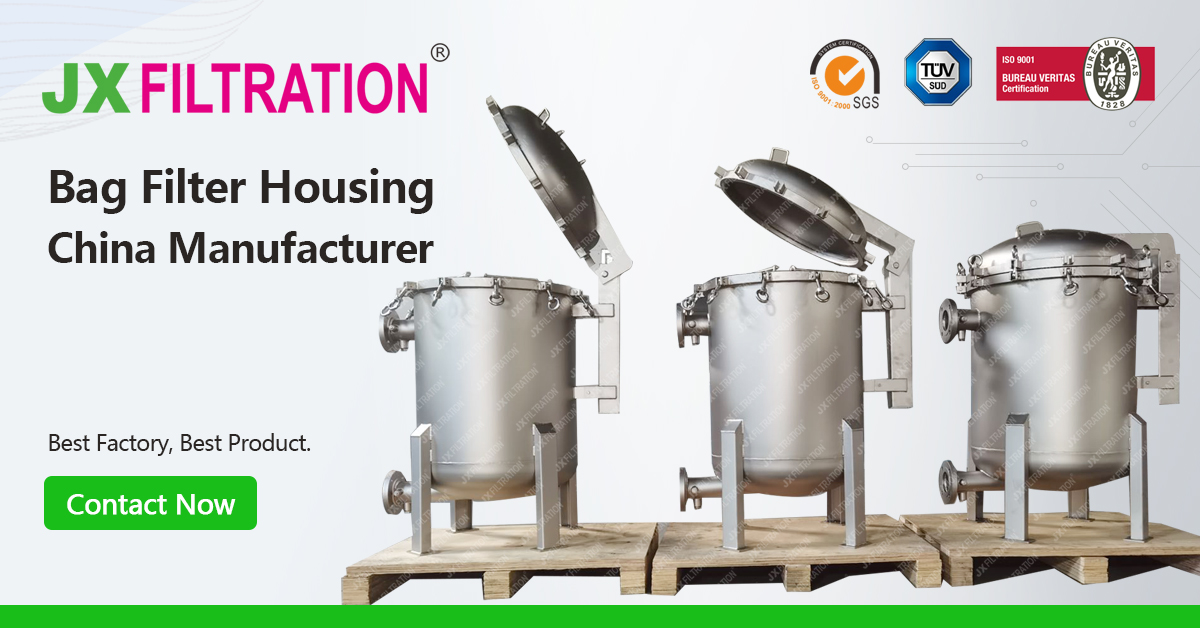 Working Principle
The Multi Bag Filter Housing is supported by the stainless steel mesh inside. The liquid flows into the chamber via inlet and go through the filter bag. The impurities will be blocked in the filter bag. The filter bag can be reused repeatedly after washing or cleaning. And also the filter bag is easy to change. With no material consumption, this filter has low operation cost.
Application
Chemical industry, pharmacy, automobile industry, light industry, food industry, electroplating industry, etc.
Inlet/outlet type
Side-in & bottom-out
Side-in & side-out
Bottom-in & bottom-out
Opening Type
Lifting lug, rocker arm and quick open.
Advantages
Clamshell structure, rotary ring head quick-loading bolts, no liquid residue on the top of the filter bag.
The top cover is fully pressed, and the double O-ring is sealed, so there is no chance of leakage.
The inner and outer surfaces of the filter are sandblasted, the inner flow channel is smooth, and there is no dead angle for cleaning.
The perforated filter basket treated by electropolishing has excellent filter bag support and is easy to clean.
The outrigger adopts an adjustable hoop structure, which can flexibly adjust the height in different installation spaces.
Two or more filters can be connected in series, and the modular combination can achieve high flow and realize the replacement of filter bags without stopping.
Material According to the materials and environment used, SS304, 316L, carbon steel, 2205, 2507, etc. can be selected.
Any requirements, contact us now!
Grace

Email:grace@filtrationchina.com

Mobile/Whatsapp/WeChat:+86 17269571160